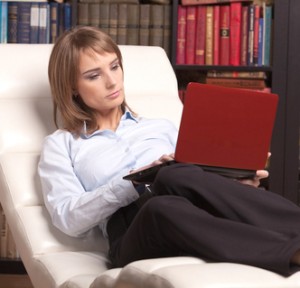 Your Learning Library is all about YOU.
It's about having access.
It's about exceptional performance.
It's about you creating the personal and business life you deserve.
One library. One purchase. One complete stop.
Take your time. Go through the material at your leisure.
All the ideas, strategies and motivation that the experts can offer you – is right here right now.
Get access to invaluable ideas, strategies, and motivation from Bonnie Ross-Parker, America's Connection Diva, and many other industry experts.
Start revving up your professional and personal life in just a few minutes a day – on YOUR schedule!
The Library is comprised of 3 Collections – a total of 8 complete e-books, 149 audio files, and 56 PDFs – all immediately accessible and loaded with valuable information you can use today to serve your needs and to provide a wide range of information for growing your business, refining your skills, and growing as an individual.
Start where you like, use the resources over and over.
Your one-time membership fee  provides you with unlimited access to Your Learning Library!
Click Here to preview all the valuable resources of Your Learning Library!